Welcome!
Dear Desiree,
We need your help! The deadline is swiftly approaching to raise the funds for our generous matching grant from Foundation for Global Community. Read on to find out how you can help, the latest on Liberia, possibilities for Ghana in 2011 and a follow up on our 2005 project in Nigeria. And remember, get your donations in by September 20th to have them doubled!
~Global Citizen Journey
Help us fulfill our matching grant!
Make a donation in the next 6 weeks and your funds will be matched by a generous grant from the Foundation for Global Community (up to a total of $10,000). We don't want to leave money on the table when it is desperately needed for our projects in Africa. Check out what your donation can buy - there's something for every budget!
$10 - Global Citizen Journey Delegate Manual*
$15 - DVD of Peacebuilder stories*
$25 - A set of school books for the library in Nigeria**
$80 - One month salary for a librarian in Nigeria or one cycle of a women's empowerment micro-loan in Ghana
$100 - Sponsor one Liberian Peacebuilder for one day of the summit
$250 - Complete set of secondary school books for one Nigerian student (six years of school)
$500 - Sponsor one Liberian delegate for the full Peacebuilder Summit
$1500 - Sponsor an entire Peacebuilder Team! (each team includes 1 elder, 1 youth and 1 woman)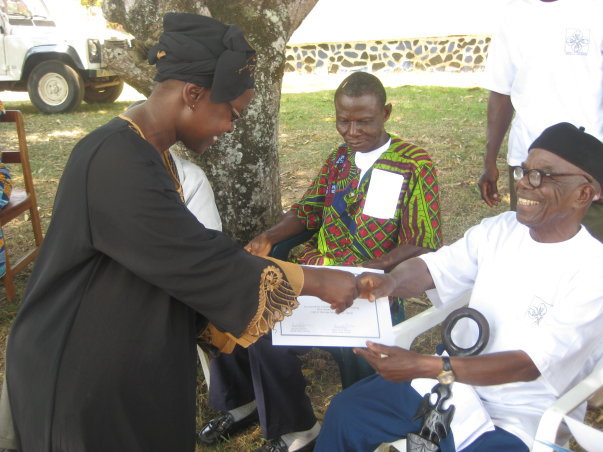 Peacebuilders receiving their certificates after the first Peacebuilder Initiative, January 2010
(click to see full album)
These are just some ideas of how far your donation can go. We are grateful for your donation of any amount.
We currently need $8,000 to meet our goal of funding a regional Peacebuilder Summit in Liberia with this grant! Click here to learn more about the Liberia project.
*Manual and DVD are to be donated to the Liberian delegates. We hope to have these available for purchase in the U.S. after the summit.

**Due to logistical difficulties and transport costs, we are unable to accept donations of books here in the U.S.
Updates from Liberia
Liberia highlights: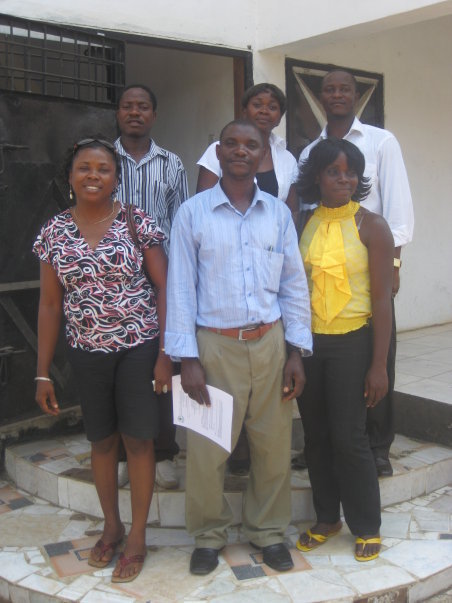 The PCO team in Monrovia
Our partner organization, Population Caring Organization, has been reviewing conditions in Liberia as well as building relationships with local groups. They have been doing fund raising of their own and are working on holding monthly events in order to increase awareness of the Peacebuilder Initiative. Click here to read PCO's full report.
Ghana 2011!
We're excited to report that one of our original delegates to Ghana, Jackie Jaimson, has stepped forward to be the project director for a second journey to Ghana in 2011!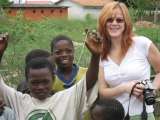 Jackie Jaimson in Ghana, 2006
This journey will be a partnership with one of our former Ghanaian delegates, Gifty Baaba Asmah. Gifty participated in our 2006 project and has since gone on to form her own micro-lending organization called Daasgift, which focuses on empowering women and others at the bottom of the economic pyramid. She truly is a gift to the universe and we are honored and excited to have this chance to support the important work she is doing in the Takoradi-Sekundi area of SW Ghana.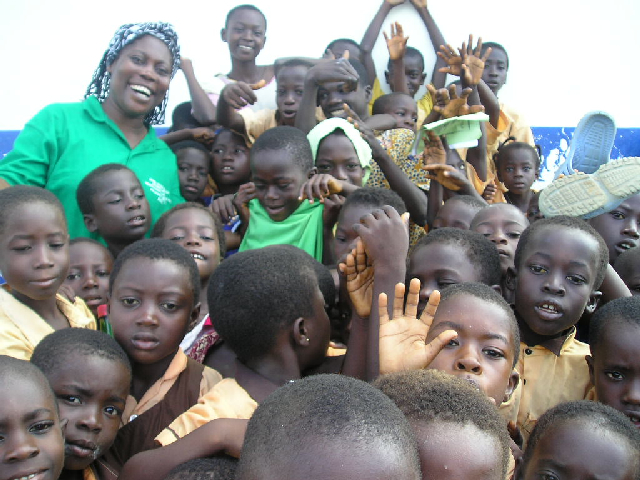 Gifty with children from the village of Okonu, Ghana

As you might remember, GCJ traveled to Ghana in 2006 to help build an orphanage and community learning center. That project was a great success and we are looking forward to the possibilities for another journey to Ghana!
Follow up on Nigeria
Remember our 2005 project building the Niger Delta Friendship Library?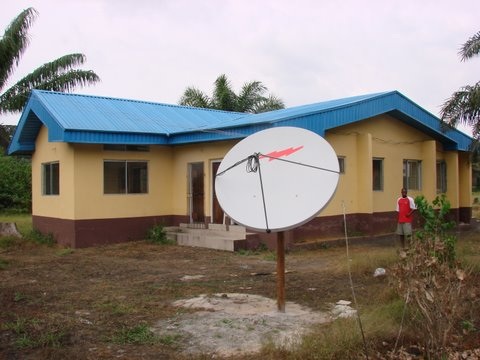 Our friends in Nigeria are once again in need. Five years after the completion of the Friendship Library, the community in Oporoza is struggling to support the library. They are in need of a librarian to organize programming as well as new books and supplies. The cost of supporting a librarian for one month is $80.
"Cultural diplomacy is one of the most potent weapons... yet its importance has been consistently downplayed in favor of dramatic displays of military might..."
| | | |
| --- | --- | --- |
| | | |
| | | |
| | | |
Please Donate!
Help us take advantage of a $10,000 matching grant! Your contribution will be doubled through September 20th!
Do You Have A Story To Share?
We're in the process of collecting delegate stories to add to our blog, and to use in order to help future delegates prepare for a Journey. Are you a former delegate with a story to share? Let us know!
Education Corner
Liberia Fact: Did you know that while Liberia was founded by free African Americans and freed slaves in 1820, Americo-Liberians make up less than 5% of the current population?

Liberia has 16 ethnic groups, the largest of which is the Kpelle, followed by the Bassa.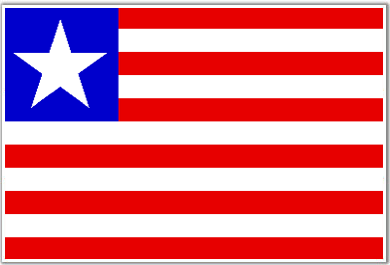 Meet our volunteers!

GCJ is lucky to have a great team of hard working volunteers here in Seattle. We get to have fun, enjoy the sunshine and get work done! Meet the volunteers from our last meeting: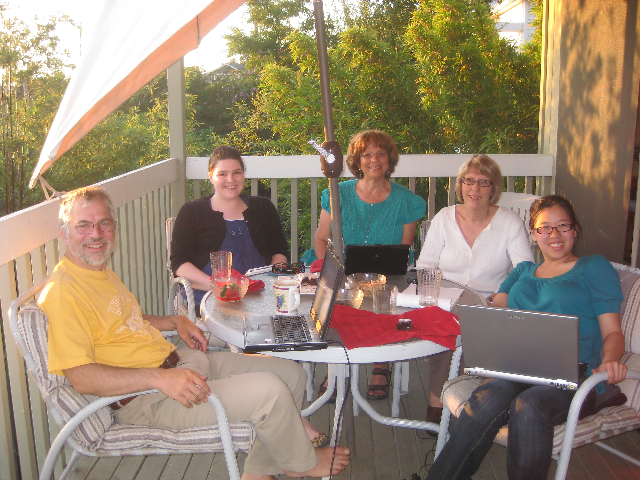 From left to right: Sebastian,
Desiree, Susan, Jeannine and Melissa