Delegation to India Program: GCJ India 2017
The GCJ delegation is carefully designed as a living learning lab – for both personal growth and learning, and for whole group and inter-cultural group learning.  We will bring up to 12 US delegates together with 12 Indian delegates to live and work together.  We spend time developing leadership skills of the delegates as well as providing structures, forms and dialogue opportunities for the US and Indian delegates to reflect on their experience and learning.  We teach and weave in the skills of Compassionate Listening and Inter-Cultural communication. A special focus will be gender equity in support of education, safety and opportunity for girls and women.
A key part of the Journey will be partnering with Maher, a network of children's and women's homes outside of Pune, Maharashtra, our host organization.  Maher will give us a deep dive into the experience of the power of love for healing and social innovation.  Participants will find Maher a shining and inspiring example of social innovation – and the living embodiment of compassion and unconditional love. Shining beyond many NGOs visited all over the world, Maher exudes a powerful force of love that creates a journey into wholeness and healing for all who go there – from the battered women and children who arrive to the talented, stellar and big- hearted staff to the volunteers who keep returning from around the world to have their hearts grow bigger and nurture their forever ties to Maher!
By living and working together while at Maher, the GCJ delegates, American and Indian, will build relationships and reveal to themselves and each other assumptions, values, cultural conditioning.  We will work on a project of Maher's choosing (the building of a large vermiculture pit at Vatsalyadam, one of their main facilities) as well as co-host a larger community meeting. At that meeting, we will engage the community in dialogue using World Café and Open Space, with the intention of training the Maher staff in how to facilitate so they can use those approaches as tools in the future.  This approach was very powerful in our GCJ projects in the Niger Delta, Ghana and Liberia.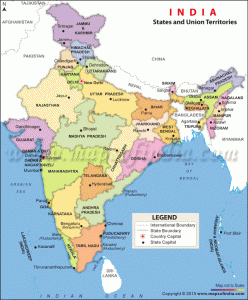 Thumbnail of India's History
Thumbnail of India's History
(adapted from http://www.goforindia.com/ )
Indian History is as old as the History of Mankind. Artifacts dating back to as much as 500, 000 years have been found. India's history and culture is ancient and dynamic, spanning back to the beginning of human civilization. Beginning with a mysterious culture along the Indus River and in farming communities in the southern lands of India. The history of India is one punctuated by constant integration with migrating peoples and with the diverse cultures that surround India. Placed in the center of Asia, history in India is a crossroads of cultures from China to Europe, and the most significant Asian connection with the cultures of Africa.
India's history is more than just a set of unique developments in a definable process; it is, in many ways, a microcosm of human history itself, a diversity of cultures all impinging on a great people and being reforged into new, syncretic forms. Shown below is the India timeline starting from 3000 BC of ancient Indus valley civilization and Harappa civilization to 1000 AD of Chola Dynasty of ancient history of India.
Indian History In Short
Indian History in Short :
The History of India begins with the birth of the Indus Valley Civilization in such sites as Mohenjo-Daro, Harappa, and Lothal, and the coming of the Aryans. These two phases are usually described as the pre-Vedic and Vedic periods. It is in the Vedic period that Hinduism first arose: this is the time to which the Vedas are dated.
In the fifth century, large parts of India were united under Ashoka. He also converted to Buddhism, and it is in his reign that Buddhism spread to other parts of Asia. It is in the reign of the Mauryas that Hinduism took the shape that fundamentally informs the religion down to the present day. Successor states were more fragmented.
Islam first came to India in the eighth century, and by the 11th century had firmly established itself in India as a political force; the North Indian dynasties of the Lodhis, Tughlaqs, and numerous others, whose remains are visible in Delhi and scattered elsewhere around North India, were finally succeeded by the Mughal empire, under which India once again achieved a large measure of political unity.
The European presence in India dates to the seventeenth century and it is in the latter part of this century that the Mughal Empire began to disintegrate, paving the way for regional states. In the contest for supremacy, the English emerged 'victors', their rule marked by the conquests at the battlefields of Plassey and Buxar.
The Rebellion of 1857-58, which sought to restore Indian supremacy, was crushed; and with the subsequent crowning of Victoria as Empress of India, the incorporation of India into the empire was complete. Successive campaigns had the effect of driving the British out of India in 1947.
Timeline of Indian History
Timeline of Indian History
2,600 BCA great civilization arises in the Indus Valley – declines around 1700 BC
1,500 BC The Aryans enter India. Iron tools used 1,000 BC; rice cultivation 600 BC
322 BC Chandragupta Maurya becomes king of Magadha and he creates an empire, the Mauryan Empire
120 BC Nomads from Central Asia slowly conquer northern India. Kushan Empire rises; then Gupta in early 4th C.
335-1300s Various empires: Samudragupta & Gupta Empire India flourishes; Chola Empire and then Delhi Sultinate followed by Vijayanagar Empire.
1498 Timurlaine (Turko-Mongol leader) sacks Delhi. The Portuguese reach India by sea.
1526 Babur ruler of Afghanistan wins the battle of Panipat and begins the Mughal Empire.
1653 The Taj Mahal is completed
1673 The French establish a base at Pondicherry; 1690 English in Bengal
1712 The Mughal Empire begins to break up
1757 India becomes a British colony rather than a French one when Clive wins a great victory at Plassey.
1819 The British East India Company rules all of India except the Northwest
1849 The British take control of Punjab
1857-8 The Indian Mutiny is crushed. Control is switched from the East India Company to the British government.
1920 Gandhi launches a campaign of non-co-operation with the British
1930 Gandhi leads a march to the sea to collect salt
1935 The British grant India a new constitution
1940  Muslims demand their own state
1947, 15 August India becomes independent (Gandhi murdered 1948)
1962 India fights a war with China
1971 India fights a war with Pakistan
1997-2007+ The Indian economy grows at over 7% a year
WHO
WHO: Half of the delegation will come from India and half from delegates living in Puget Sound. They will be diverse in age, gender, ethnicity and faiths, as well as professions and skills (e.g. teachers, health practitioners, entrepreneurs, water specialists).  We will match delegates as closely as possible, so we can share networks and interests, perhaps generating future projects. No matter what your background, we urge you to apply if you feel passion for these goals.
WHAT
WHAT:   Delegation of 12 U.S. and 10 Indian delegates to Pune, Maharashtra, India plus Maher staff
WHEN
WHEN: mid January, 2017 (around January 10 to 27)
WHERE
WHERE: Details of the itinerary are still emerging. Most likely we will begin in Delhi where we can meet with various NGOs, government agencies and university professors to gain grounding in the background and current status of girls and women in India. Delegates will have the option to do some site seeing such as the Gandhi memorial and museum; the Red Fort; and/or a day trip to Accra to see the Taj Mahal. Then we will head to Pune and visit an urban woman's foundation before settling in at Maher.
COSTS
COSTS: Program fees (est. $3200 plus airfare for US; 145,00 to 215,00 rupees for Indians) cover all ground costs, lodging, most meals, and a contribution for the service project. Please don't let the costs be a barrier:  many delegates have raised their full program fees. Our vision includes the outreach that occurs when delegates gather support from friends and organizations. We provide fundraising materials.
HOW
HOW: Request application materials and more details from susanpartnow@gmail.com.